apple cortland
Semi Dwarf Apple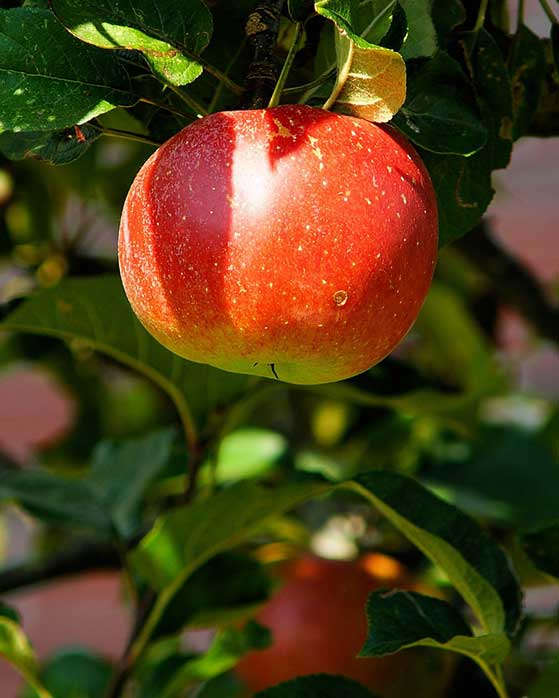 This cultivar has a spectacular profusion of fragrant, pure white flowers mid spring. They attract birds and pollinators. If the trees have been pruned correctly, by fall you can expect a heavy crop of yellow green apples. The apples are tender, tart and sweet. Perfect for eating, snacking, and using in salads. This grafted fruit tree cultivar grows to a height of about 12 to 15 feet.
Although this cultivar is self-fruitful, it will produce a better crop if cross pollinated with another variety with the same bloom period. Granny Smith, and Braeburn would work well.
Height: 12′ – 15′
Width: 12′ – 15′
Exposure: Full sun.
Watering and soil: Moist, well drained soil – loam, clay or sand. Water well while establishing.
Fertilizer: Use a well balanced fruit formula.
Pruning: Prune every season to for an optimal crop. Best practice is to make sure a lot of sunlight and airflow reaches each branch.
Category: Fruit Plants –  Apple Cortland trees near me – Malus Cortland