amelanchier grandiflora
Autumn Brilliance Apple Serviceberry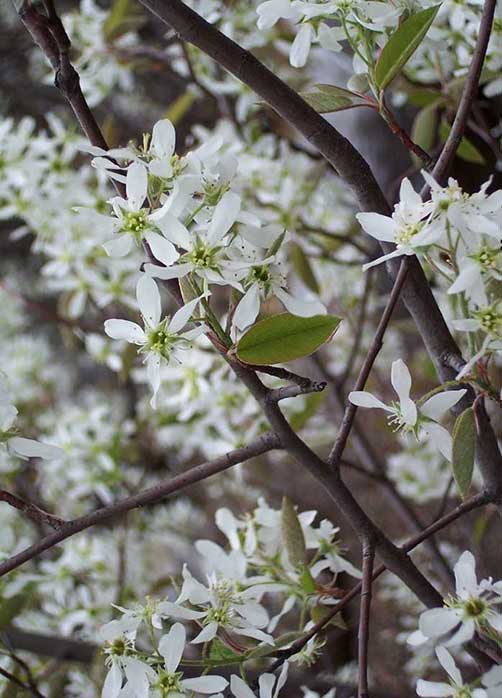 The Amelanchier grandiflora 'Autumn Brilliance' is a serviceberry hybrid. They have heavy stems with white blossoms in the spring. Their leaves turn red in the fall. The blossoms give way to small edible purplish black fruit. It's a smallish deciduous tree that can work as a specimen tree and design focal point.
Height: 20′ – 25′
Width: 15′ – 20′
Exposure: Full sun to part shade (4 hours sun minimum). Planting in full sun will keep them less susceptible to disease problems.
Fruit / Flower: Red-purple pome.
Fall Color: Red.
Water: Keep well watered while to establish. Somewhat drought tolerant thereafter – water if very dry.
Fertilizer: Use a balanced fertilizer like 10-10-10 in spring.
Pruning: Prune for a good branch structure especially when young. They are typically multi-stemmed but can be trained as a single stem.
Prune the root suckers as they appear each year to keep only the desired main stems.
Category: Trees – Autumn Brilliance Apple Serviceberry near me – Amelanchier Grandiflora – Autumn Serviceberry trees