althea
Rose of Sharon – Hibiscus syriacus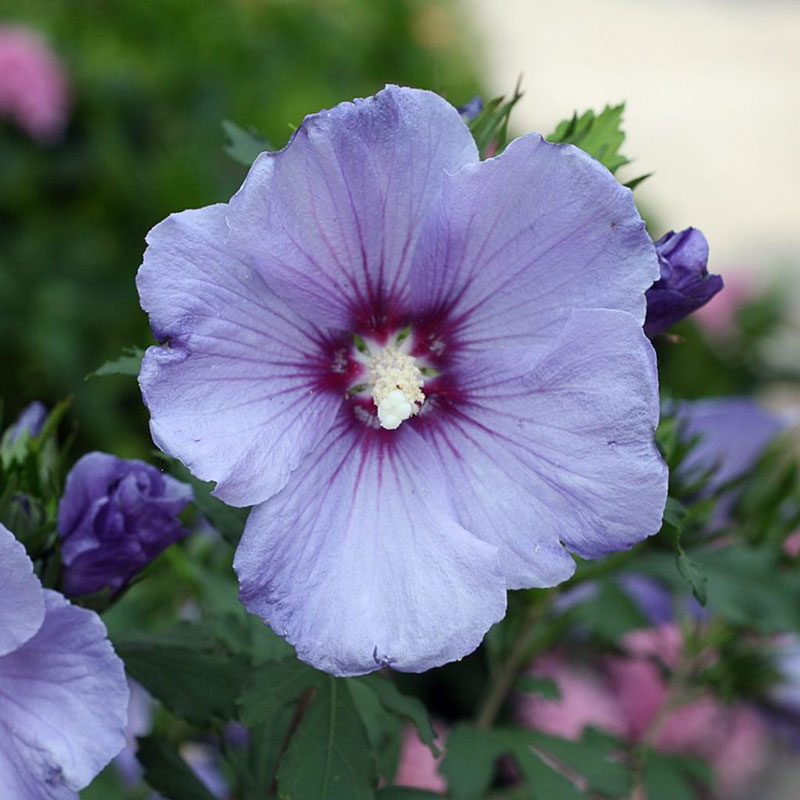 Althea Rose of Sharon is a deciduous species of hibiscus that grows about one to two feet per year until mature height. These shrubs produce an abundance of flowers in late summer and early fall. There are many different varieties and colors available. They have an upright growing habit, often with multiple stems which can be cut to a single straight stem creating a tree like habit.
Height: 8′ – 12′
Width: 6′ – 8′
Watering and soil: Moist, well drained soil.
Exposure: Full sun is best.
Varieties: Magenta Chiffon, Purple Pillar, Ruffled Satin, Violet Paraplu, Minerva, Red Heart.
Image: Hibiscus syriacus 'DVPAzurri'
Category: Sun Perennials – Sun Plants – Sunny Plants – Shrubs – Deciduous Shrubs – Rose of Sharon near me – Althea Rose of Sharon – Hibiscus