white currant
Ribes Rubrum 'Blanka'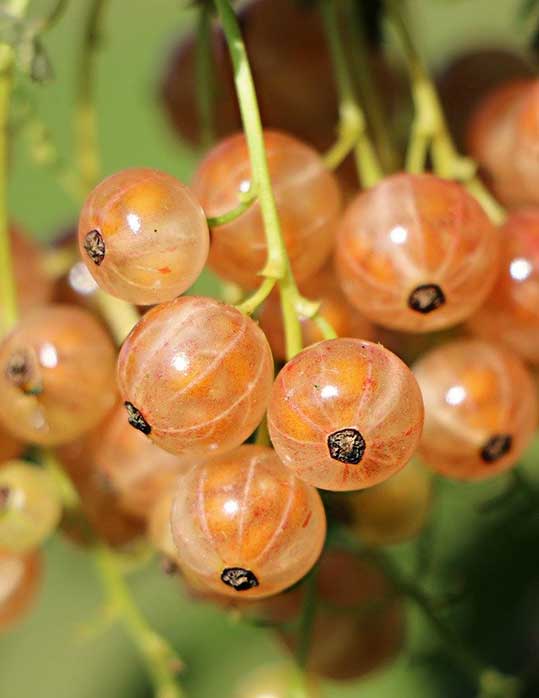 White Currant Blanka is a deciduous variety growing to about 5 feet at maturity. It would take five years or more to reach this height. They have lobed, toothed, mid-green leaves.
These fruit trees form clusters of insignificant yellow green flowers in spring. These are followed by glossy translucent, ivory to pale apricot edible fruits ready for harvest in late summer.
Height: 3′ -5′
Width: 3′ – 5′
Exposure: Full sun to partial shade.
Watering and soil: Moist, well drained rich soil. Apply an even layer of mulch over the soil avoiding it piling up the trunk in 'volcano' fashion.
Fertilizer: Use a well balanced fertilizer or slow release formula.
Pruning: Pruning as needed to shape and keep tidy. Remove crossed and rubbing branches.
Category: Fruit Plants –  White Currant near me – Ribes Rubrum Blanka