Weeping Norway Spruce
Picea Abies 'Pendula'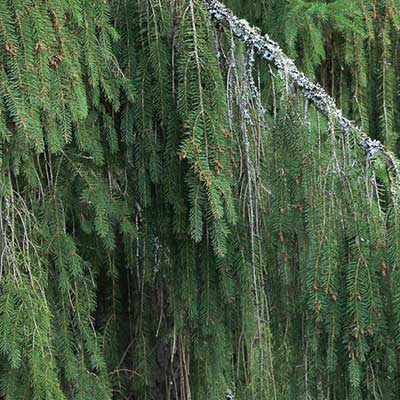 There are two ways you can grow this weeping Norway spruce; It can be staked and strained into an upright specimen, or it can be allowed to grow as a ground cover that drapes over slopes and walls. It all depends how you train the leader. It would need to be staked upright to grow in an upright position. Slow growing, fragrant needles.
Height: 4′ – 15′
Width: 4′ – 15′
Watering and soil: Moist to establish. Use well drained soil. Low maintenance. Avoid standing water.
Apply a balanced evergreen fertilizer in spring though not really needed.
Exposure: Full sun.
Category: Evergreens – Weeping Norway spruce near me – Picea abies Pendula