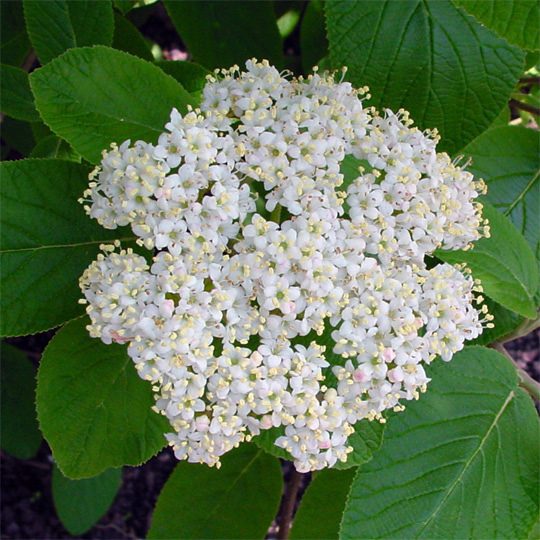 Viburnum is a very popular shrub with many choices available. They can grow from 4 feet to as tall as 20 feet, some will even do well in part shade. Although viburnums are monoecius they will need another variety to cross pollinate to produce berries (they are self-incompatible). They should have well drained soil as they do not like wet feet. They are easy to grow and require no more than a balanced fertilizer in spring.
Height: 4′ – 18′
Width: 6′ – 10′
Watering and soil: Moist, well drained soil.
Exposure: Full sun is best.
Varieties: Cranberry, Blue Muffin, Juddi, Korean Spice, Lantana Mohican, Red Wings, Common Snowball, Red Feather.
Image: Viburnum lantana 'Mohican'
Category: Sun Perennials – Sun Plants – Sunny Plants – Shrubs – Deciduous Shrubs – Viburnum near me