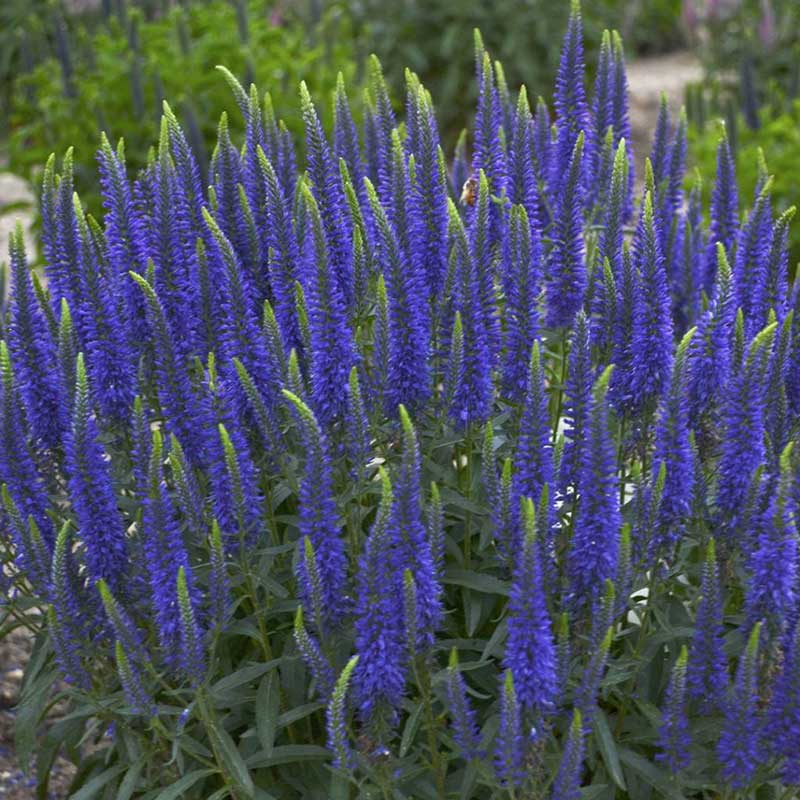 Veronica has racemes covered with masses of small eye-catching flowers. There are many available varieties of these popular perennials, and their height can vary from 6 inches to 4 feet. They attract pollinators. They are hardy low-maintenance plants.
Flowers in spring through late summer.
Height: 8″ – 48″
Width: 12″ – 24″
Watering and soil: Dry to medium well-drained soil. Can tolerate poor soil.
Exposure: Full sun.
Varieties: Charlotte, Kiss the Sky, Purple Gum Candles, Southern Cross, Tidal Pool, Waterperry, Whitewater, Wizard of Ahhs, Lavender.
Image: 'Wizard of Ahhs'
Category: Sun Perennials – Sun Plants – Sunny Plants – Veronica