Vanilla Twist Weeping Redbud
Cercis Canadensis 'Vanilla Twist'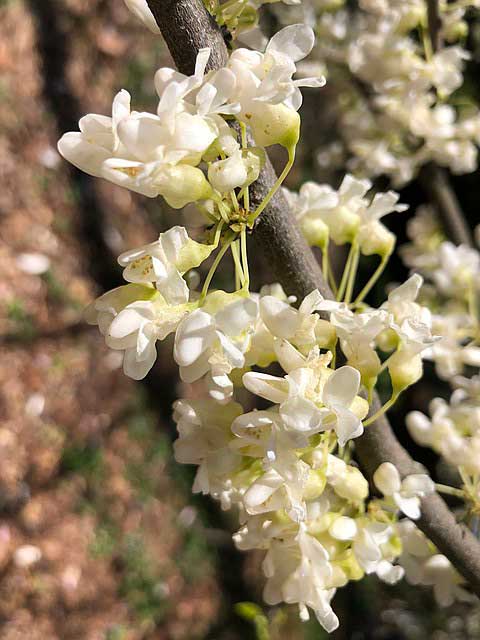 As its name suggests, this small redbud variety has cascades of beautiful vanilla white blooms in early spring. Coupled with heart shaped leaves that appear later, this little tree is a winner. It's captivating weeping form provides winter interest.
This redbud has a moderate growing rate and will reach a maximum height of about 12 feet.
Height: 9′ – 12′
Width: 6′ – 8′
Exposure: Full sun to part shade.
Fruit / Flower: Legume.
Fall Color: Yellow.
Water: Moist well drained soil. Water regularly until established.
Fertilizer: Use a general fertilizer once a year in spring.
Pruning: Prune to shape as required.
Image: Famartin, CC BY-SA 4.0, via Wikimedia Commons
Category: Trees – Vanilla Twist Weeping Redbud near me – Cercis Canadensis 'Vanilla Twist'