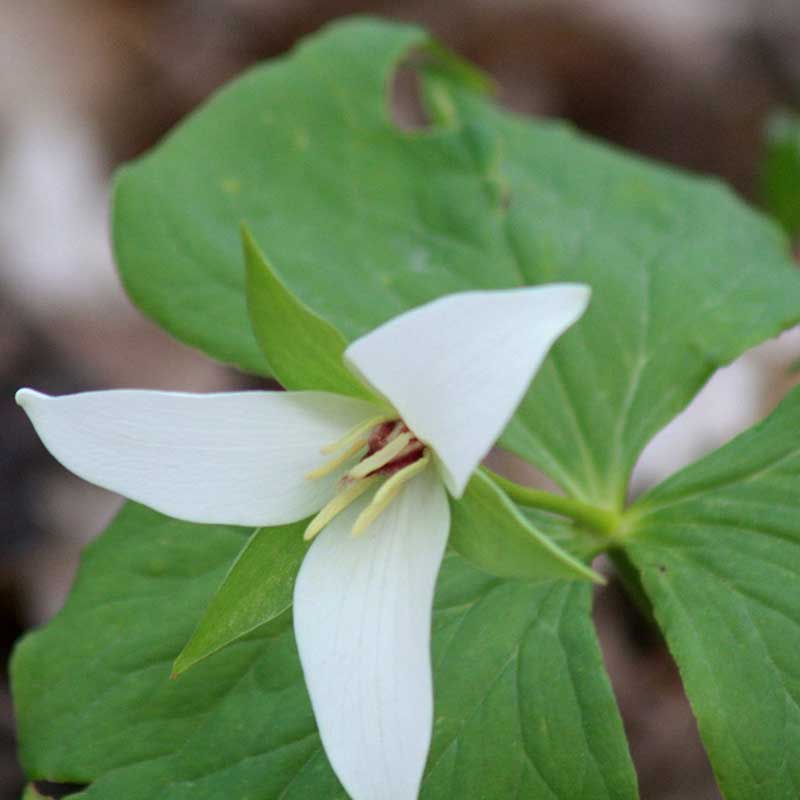 Trillium are woodland perennials – many species are native to the US. Trillium can have different leaf shapes, but their commonality is that their plant parts come in threes; leaves, petals, and sepals. These perennials are slow growers and you will have to be patient before you see blooming plants which might take years.
Flowers in spring.
Height: 12″ – 24″
Width: 12″ – 18″
Watering and soil: Moist, rich in organic matter soil is best. Try and imitate woodland conditions.
Exposure: Dappled shade to full shade.
Varieties: White.
Image: Large-flowered Trillium.
Category: Sun Perennials – Sun Plants – Sunny Plants – Trillium near me – Wood lily