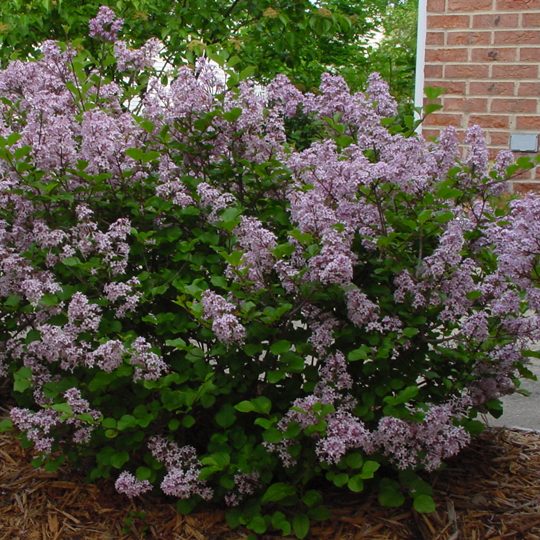 Prized for their scent, lilac shrubs need at least six hours of sunlight a day to produce great flowers. They will grow in shadier locations but won't flower as well. They need a moist, well-drained soil and require very little fertilizer – avoid an excess of nitrogen. They spread through suckers which you would need to control by simply cutting them back.
Height: 4′ – 6′
Width: 6′ – 8′
Watering and soil: Moist, well drained soil.
Exposure: At least 6 hours of sun.
Varieties: Common White, James MacFarlane, Korean Dwarf, Ludwig Spaeth, Miss Canada, Miss Kim, Persian, Baby Kim, Bloomerang Dwarf Purple, Monge (Red-Purple), Scentara Pura Purple, Sensation (Bicolor).
Image: Syringa meyeri 'Palibin' (Dwarf Korean)
Category: Sun Perennials – Sun Plants – Sunny Plants – Shrubs – Deciduous Shrubs – Lilac near me – Syringa