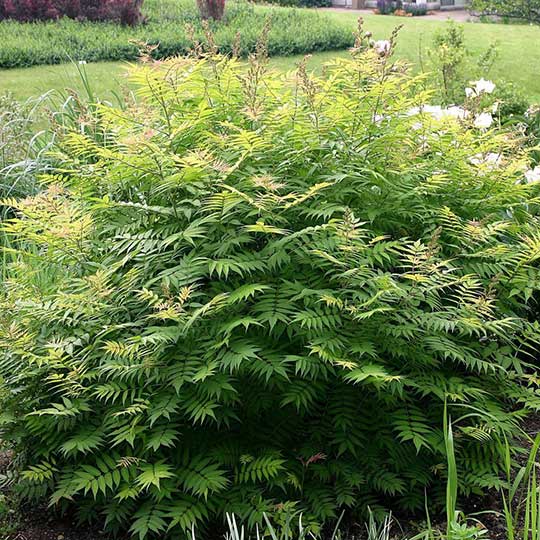 Sorbaria have beautiful leaves with different shades of greens and pastel colors. They also have spikes of white flowers, especially when grown in full sun. They can, however, be planted in semi shade – two to six hours of sun a day. They colonize by way of root suckers and do need to be controlled. The 'Sem' variety is a smaller Sorbaria shrub.
Height: 3′ – 4′
Width: 4′ – 6′
Watering and soil: Moist, well drained rich soil.
Exposure: Full sun is best.
Varieties: Cherry Top, Sem
Category: Sun Perennials – Sun Plants – Sunny Plants – Shrubs – Deciduous Shrubs – False Spirea near me – Sorbaria