shooting star
Dodecatheon Meadia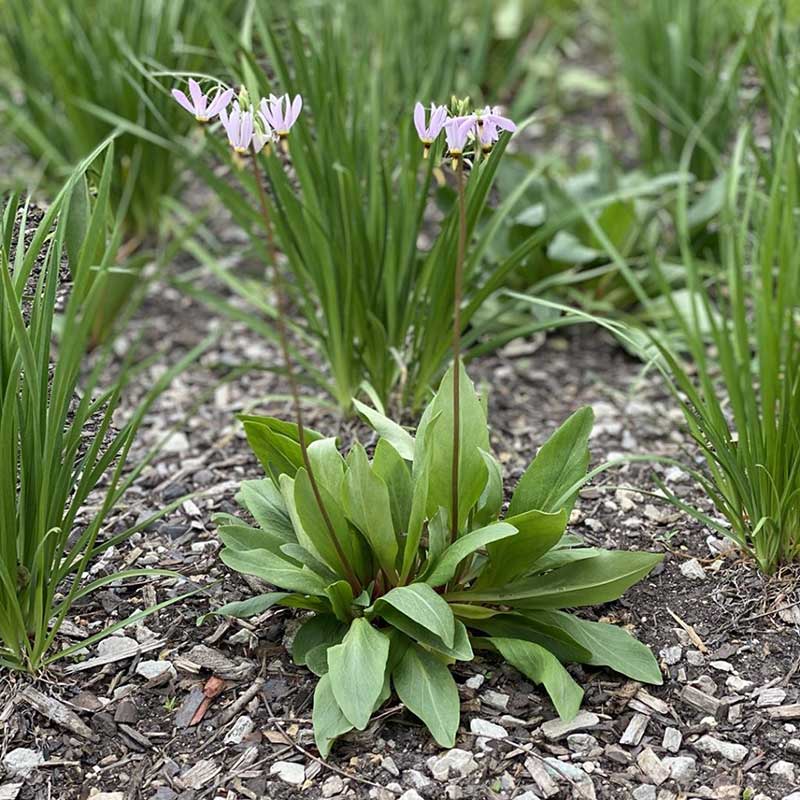 Shooting star are native perennials and a member of the Primula family. The flowers are borne on 20-inch stalks above clumps of lance shaped leaves. These perennials are spring ephemerals – in summer the plants go dormant and die back. They will reappear the following spring.
Height: 9″ – 20″
Width: 9″ – 12″
Watering and soil: Moist well drained soil.
Exposure: Partial sun or dappled shade under deciduous tree canopies work best.
Category: Sun Perennials – Sun Plants – Sunny Plants – Shooting Star near me – Dodecatheon meadia