shasta daisy
Leucanthemum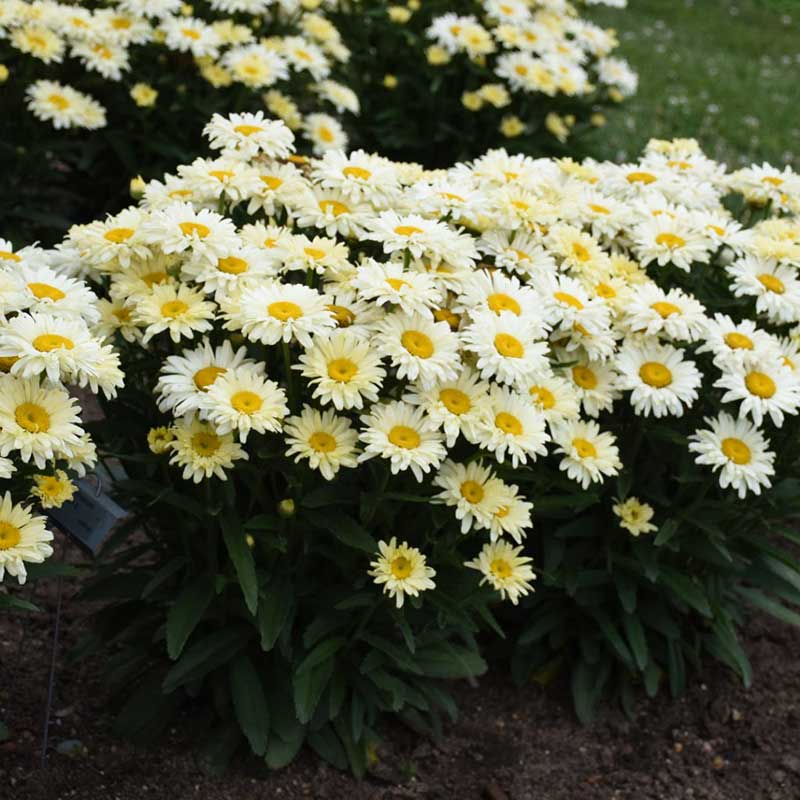 There are many Shasta Daisy cultivars available today – butterflies and bees are attracted by their showy white flowers. Once established they are vigorous growers and spread via rhizomes. These perennials are quite hardy and require little attention. They are short lived perennials and will require replacement every few years.
Flowers late spring, summer.
Height: 9″ – 36″
Width: 12″ – 24″
Watering and soil: Dry after established.
Exposure: Full sun.
Varieties: Banana Cream, Daisy Becky, Belgian Lace, Daisy May, Snowcap.
Image: 'Banana Cream'
Category: Sun Perennials – Sun Plants – Sunny Plants – Shasta daisy near me – Leucanthemum