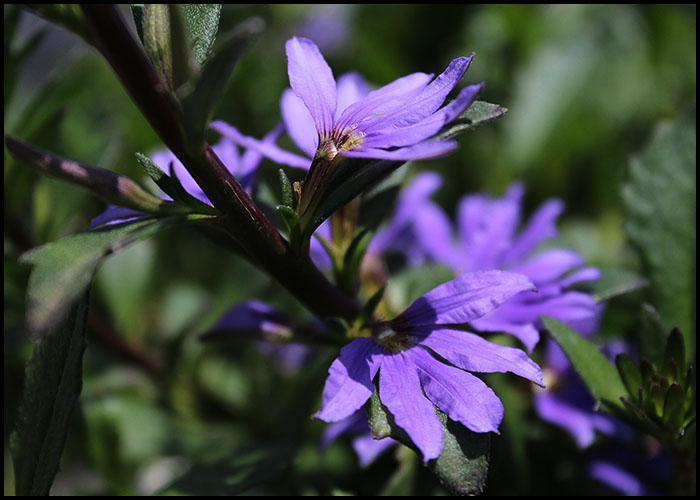 Scaevola are outstanding plants for containers and hanging baskets. They are well suited for drought tolerant full-sun locations. The purple blue flowers on six stems are striking! An average well drained soil is all they need. Although they are happy on the dry side, water now and again, and especially when establishing.
Ideal for: Hanging baskets, containers.
Colors: Bondi Blue, Bondi White.
Height: 6″ – 12″ tall, trailing to 24″
Spread: 18″
Spacing: 12″ – 18″
Watering and soil: Average, well drained.
Category: Sun Annuals – Sun Plants – Sunny Plants – Scaevola near me – Fan Flower