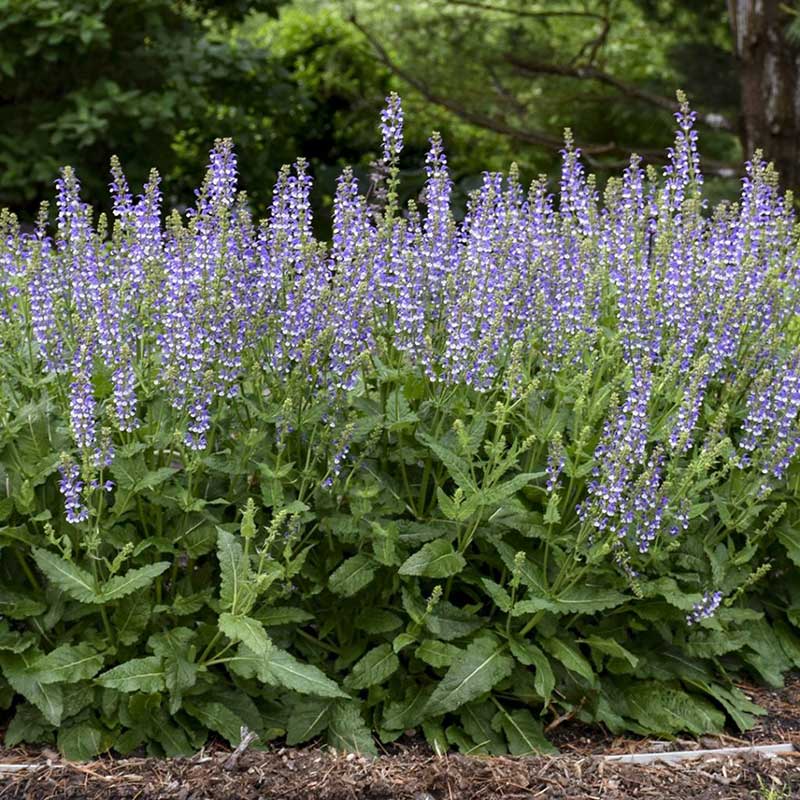 Salvia perennials are excellent for smaller spaces and smaller beds. They have a clump forming habit with spikes of delicate flowers. Butterflies love them. These easy to grow perennials combine superbly with daylilies, roses, and yarrow. To prolong flowering remove spent flower spikes.
Flowers late spring, early summer.
Height:12″ – 24″
Width: 12″ – 24″
Watering and soil: Average to dry well drained soil.
Exposure: Full sun.
Varieties: Azure Snow, Blue Hill, Caradonna, Crystal Blue, East Friesland, Marcus, May Night, Pink Dawn, Violet Riot.
Image: Salvia 'Azure Snow'
Category: Sun Perennials – Sun Plants – Sunny Plants – Salvia perennials near me