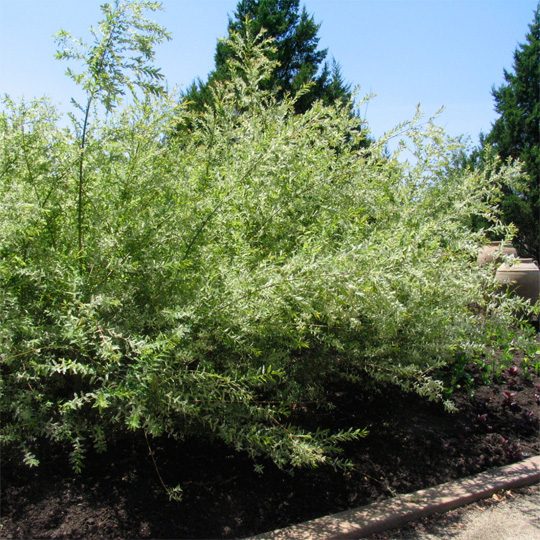 Shrub willows are ideal for moist and wet areas of the garden. The Salix integra or dappled willow in particular, can make a fine specimen plant. They can tolerate some light shade too. In addition to moisture, they like rich organic material. If they are planted in a drier bed, particularly during the dry summer heat, deep water weekly and apply at least two inches of mulch.
Height: 4′ – 6′
Width: 4′ – 6′
Watering and soil: Moist to wet rich soil.
Exposure: Full sun, part shade.
Varieties: Blu Nana, Hakuro Nishiki, Pussy French Pink
Category: Sun Perennials – Sun Plants – Sunny Plants – Shrubs – Deciduous Shrubs – Dappled Willow near me – Salix