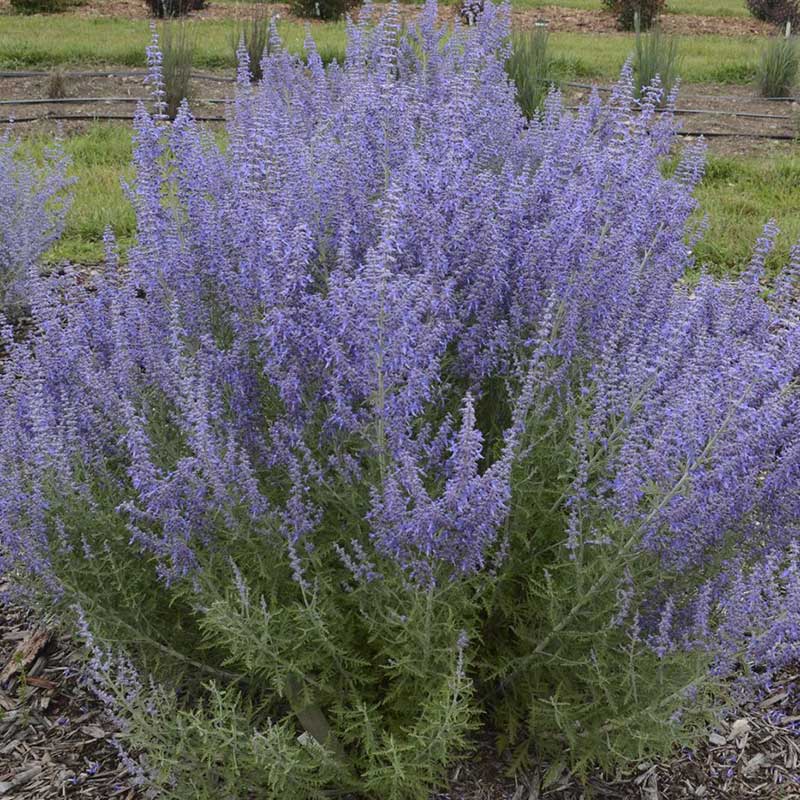 Despite its delicate appearance Russian sage are tough deciduous perennials. They tolerate poor soils heat and drought – once they are established do not water them! It is important to plant them in well-drained soil as they will not tolerate wet feet. In winter cut back the plants just above ground level.
Flowers late summer to fall.
Height: 2′ – 3′
Width: 2′ – 3′
Watering and soil: Average to poor well drained soil. Do not over-water!
Exposure: Full sun is best.
Image: Perovskia 'Denim 'n Lace'
Category: Sun Perennials – Sun Plants – Sunny Plants – Russian sage near me – Perovskia