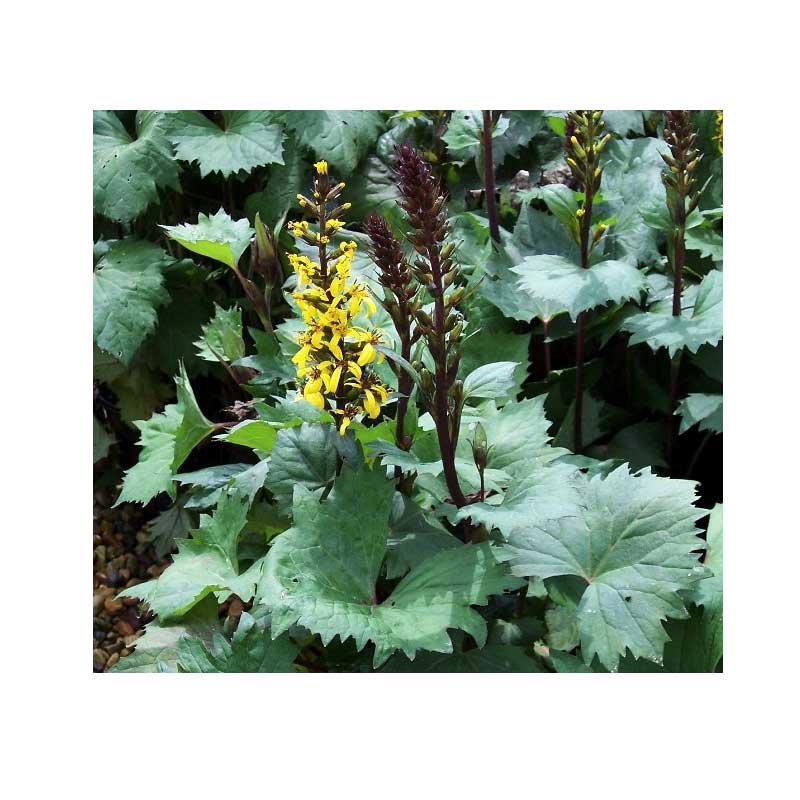 A feature of ragwort is the interesting large foliage combined with their long spikes of daisy like flowers. They look striking when planted in groups and masses especially in smaller gardens – butterflies love them! They bloom in summer in well-watered beds. Full sun or dappled shade under large trees.
Flowers Summer.
Height: 30″ – 36″
Width: 24″ – 30″
Watering and soil: Water weekly.
Exposure: Full sun to dappled shade.
Varieties: Little Rocket, The Rocket.
Image: 'Little Rocket'
Category: Sun Perennials – Sun Plants – Sunny Plants – Ragwort near me – Ligularia