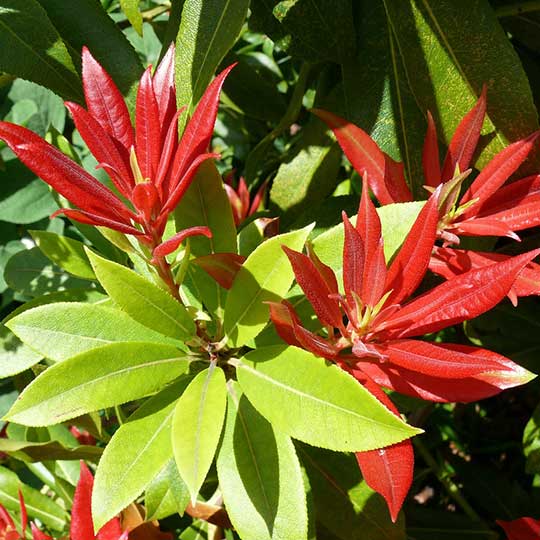 Pieris are beautiful shrubs. New growth starts out as a fiery red and turns into an evergreen foliage. They have profuse clusters of white flowers and look superb in spring. They will need some winter protection in our area. They are slow growers and prefer a filtered sun or partial shade. A worthwhile choice for the more discerning gardener.
Height: 6′ -10′
Width: 6′ – 10′
Watering and soil: Moist, well drained.
Exposure: Filtered sun, part shade.
Varieties: Mountain Fire
Category: Sun Perennials – Sun Plants – Sunny Plants – Shrubs – Deciduous Shrubs – Pieris near me – Mountain Fire