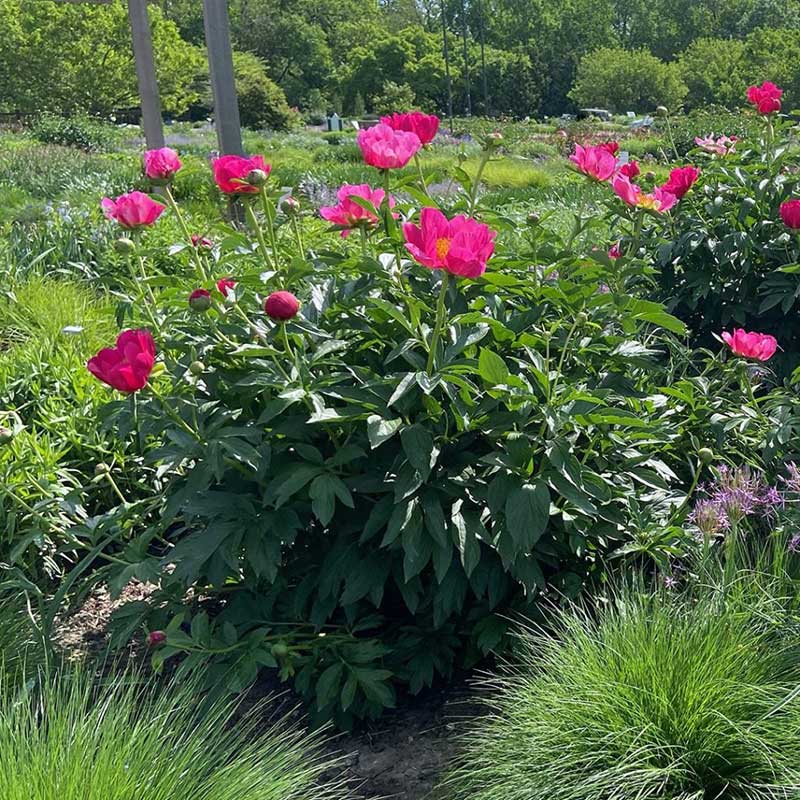 Very few spring showy flower blooms beat the performance of peony. These herbaceous perennials will perform year after year with very little maintenance. They can take dappled shade but will perform best with at least 6 hours of direct sun during the day. The heavy blooms may need to be staked or supported with a tomato like cage. Excellent cut flowers.
Flowers late spring to early summer.
Height: 2′ – 4′
Width: 2′ – 3′
Watering and soil: Average well drained soil.
Exposure: Full sun is best.
Varieties: Douglas Brand, Fairview, Felix Supreme, Festiva Maxima, Gold Standard, Karl Rosenfield, Krekler's Red, Margaret Clark,Mister Ed, Porcelain, Sorbet.
Image: Paeonia 'Scarlett O'Hara'
Category: Sun Perennials – Sun Plants – Sunny Plants – Peony near me – Peonies – Paeonia