paperbark maple
Acer Griseum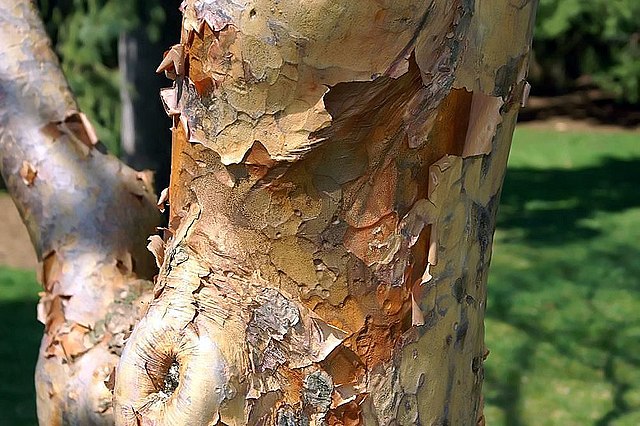 This small landscape tree just gets better with age as its papery sheets of bark peel back to reveal new bark. It's not a large tree and makes an excellent landscape specimen. It looks especially good planted close to the house or in a woodland setting.
Height: 20′ – 25′ (slow grower)
Width: 15′ – 20′
Exposure: Full sun.
Fruit / Flower: Samaras
Fall Color: Scarlet.
Water: Keep well watered while young ( one to 2 years) to establish a strong root system.
Fertilizer: Use a nitrogen rich fertilizer three times a year when establishing.
Pruning: Prune in late winter or early spring. Regular pruning keeps these trees in shape and can prevent major limb breakage.
Image: David J. Stang licensed under CC BY-SA 4.0
Category: Trees – Paperbark Maple near me – Acer Griseum – Maple trees