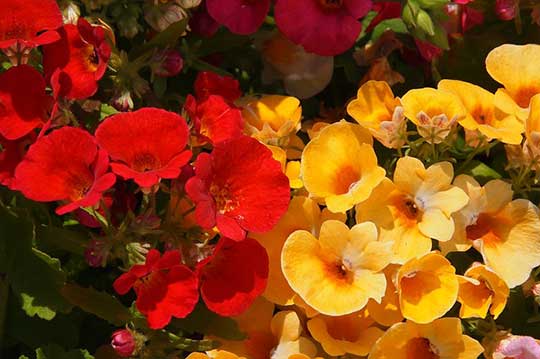 Nemesia is much loved by bees. Excellent for rockeries and containers. Plant them in a moist, well drained sandy soil. They need at least six hours of sunlight a day and protection from the harsh afternoon sun if possible. Use a slow release fertilizer.
Ideal for: Bedding, borders, rock gardens, containers.
Colors: Karoo Dark Blue, Karoo Pink.
Height: 10″ – 24″
Spread: 10″ – 18″
Spacing: 8″ – 10″
Watering and soil: Moist well drained soil.
Category: Sun Annuals – Sun Plants – Sunny Plants – Nemesia near me