myrica pensylvanica
Northern Bayberry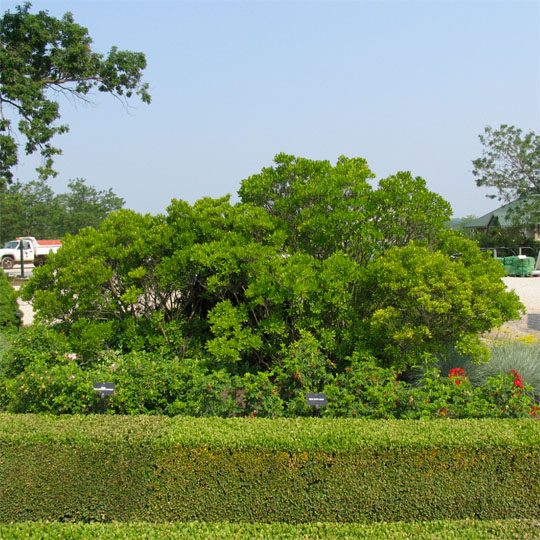 Northern bayberry are native to the eastern US. They are dioecious meaning that only male and female flowers appear on each plant – you would have to have a male and female plant for pollination. They are not fussy plants and will grow in dry poor soil conditions. They spread by root suckers creating colonies and control will be necessary.
Height: 8′ – 12′
Width: 8′ – 12′
Watering and soil: Moist, well drained.
Exposure: Full sun to part shade.
Varieties: Northern Bayberry
Category: Sun Perennials – Sun Plants – Sunny Plants – Shrubs – Deciduous Shrubs – Northern Bayberry near me – Myrica pensylvanica