mount saint helens plum
Prunus Cerasifera 'Frankthrees'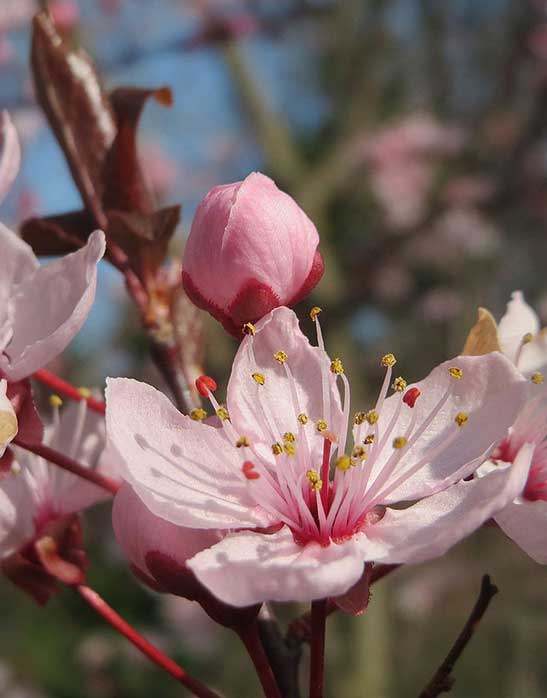 Mount Saint Helens plum has a straight growing trunk with vigorous early spring growth. The leaves are a rich purple in color and the flowers are light pink. The tree will reach about 20 feet at maturity – its rounded characteristic will give it a similar width.
This tree is essentially known for its aesthetic beauty and will produce plums midsummer.
Height: 10′ – 20′
Width: 10′ – 20′
Exposure: Full sun.
Watering and soil: Moist, well drained rich soil. Apply an even layer of mulch over the soil avoiding it piling up the trunk in 'volcano' fashion.
Fertilizer: Use a well balanced fertilizer or slow release formula.
Pruning: It is especially important to train plum trees when young. With careful pruning at their early stages, they will require only light maintenance pruning as they mature.
Image: AnRo0002, CC0, via Wikimedia Commons
Category: Fruit Plants –  Mount Saint Helens plum trees near me – Prunus Cerasifera 'Frankthrees'