moonglow pear
Pyrus Communis 'Moonglow'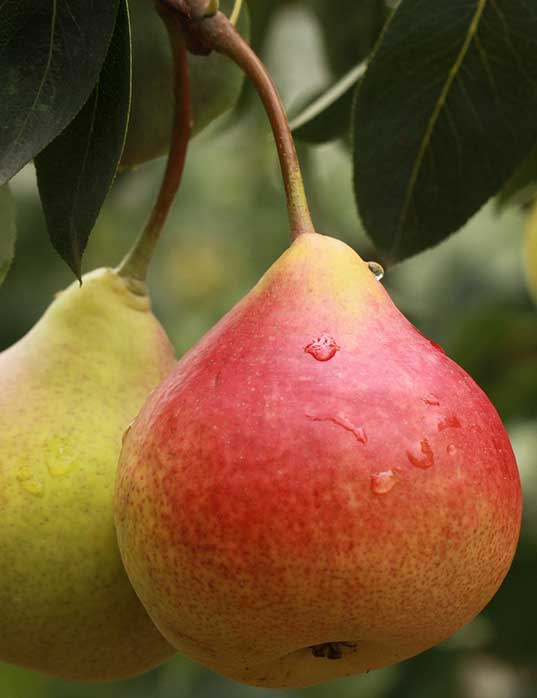 Moonglow is a heavy producing cultivar. From mid spring, the have a profusion of fragrant, creamy white flowers followed by a bountiful crop of heavy large pears in late summer. The fruit has a yellow skin with a red blush. They are excellent for eating, canning and preserves. Like all pear trees, they are an excellent addition to the landscape.
Moonglow is not a self-pollinating variety and will require pollination with another variety with the same bloom period, such as Bartlett or Orient.
Height: 12′ – 20′
Width: 8′ – 12′
Exposure: Full sun is best.
Watering and soil: Moist, well drained soil – loam or sand. Water well while establishing.
Fertilizer: Use a well balanced fertilizer or slow release formula.
Pruning: Pear require annual pruning to keep them healthy, strong, and bountiful. They are excellent fruit trees for espalier training too. To receive maximum sunlight and good air circulation, train these trees to an open center shape.
Category: Fruit Plants –  Moonglow pear trees near me – Pyrus communis 'Moonglow'