meadow rue
Thalictrum Aquilegiifolium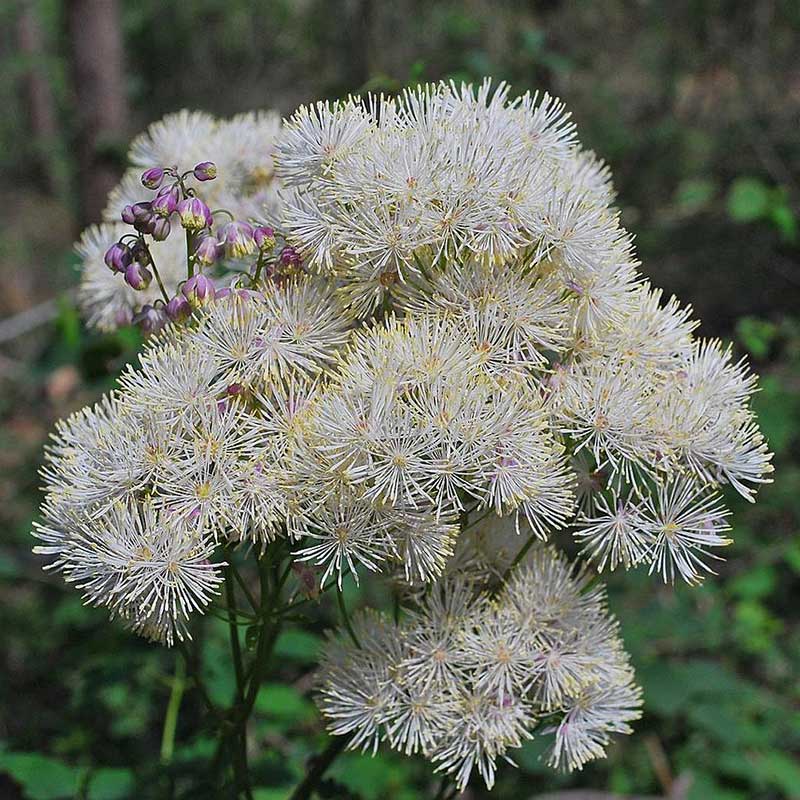 Meadow rue perennials are part of the buttercup family, they come in a range of different sizes. These clump forming perennials grow from rhizomes and have a fine textured, lacy foliage. They do well in a part shade or morning sun environment. They require a well-drained soil with medium moisture.
Flowers in late spring, early summer.
Height: 2′ – 3′
Width: 1′ – 2′
Watering and soil: Moist well drained, good quality soil.
Exposure: Morning sun, dappled shade.
Varieties: Nimbus White.
Image: tsiegretlop, CC BY 2.0, via Wikimedia Commons
Category: Sun Perennials – Sun Plants – Sunny Plants – Meadow rue near me – Thalictrum Aquilegiifolium