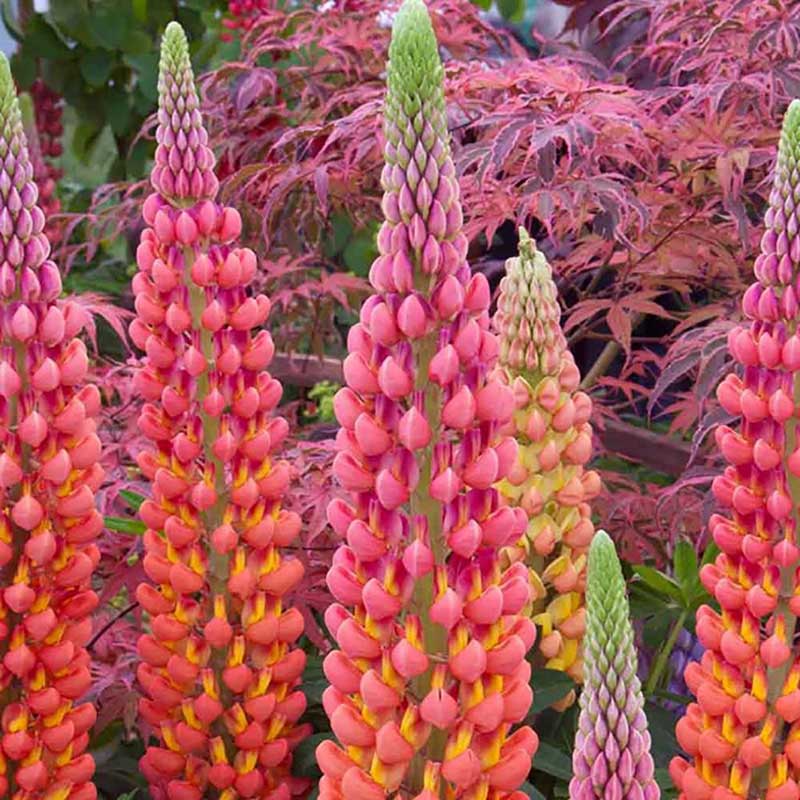 The tall lupine flower spikes are an unmistakable sight in the spring and early summer garden. The taller varieties generally require staking as the flower stems become quite heavy. Ideally the soil should be slightly acidic to acidic. Regular watering is important but avoid soggy soil which can lead to root rot.
Flowers spring to early summer.
Height: 24″ – 48″
Width: 12″ – 18″
Watering and soil: Moist, rich, well drained (acidic) soil.
Exposure: Full sun.
Varieties: Persian Slipper, Red Rum, Terra Cota.
Image: Lupinus polyphyllus 'Terracotta'
Category: Sun Perennials – Sun Plants – Sunny Plants – Lupine near me – Lupinus