Lacebark Pine
Pinus Bungeana Compacta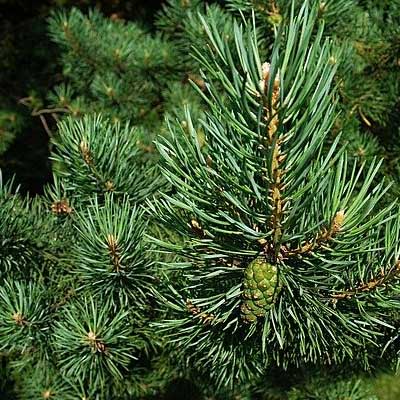 The common name lacebark pine refers to the showy white mottled bark as these beautiful evergreens age. These pines have green needles throughout the year – it's the showy white bark that really adds winter interest. Lacebark is a multi-stemmed tree with an oval form.
Prune the lower branches to expose the bark as it matures.
Height: 30′ – 40′
Width: 15′ – 20′
Watering and soil: Moist to establish. Use well drained dry soil. Low maintenance. Avoid standing water. Apply a balanced evergreen fertilizer in spring though not really needed.
Exposure: Full sun.
Category: Evergreens – Lacebark Pine near me – Pinus Bungeana Compacta