kwanzan flowering cherry
Prunus Serrulata 'Kwanzan'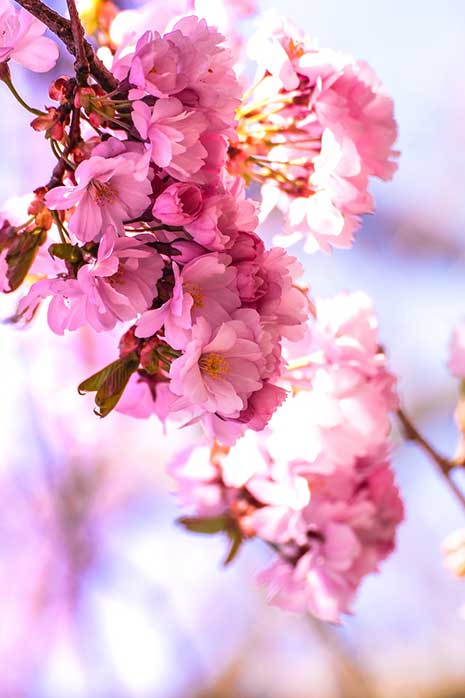 A deciduous specimen tree whose early spring flowers are nothing short of spectacular! They have large clusters of double deep pink blooms. This Prunus has a vase shaped upright form. They make beautiful lawn specimens.
They are not drought or very salt tolerant – requiring well drained, fertile soil. Will tolerate clay if well drained.
Height: 20′ – 25′
Width: 15′ – 20′
Exposure: Full sun.
Fruit / Flower: Insignificant.
Fall Color: Yellow-bronze.
Water: Keep moist to establish (2 years). Thereafter water needs are moderate – apply a weekly soaking in very hot weather.
Fertilizer: Use a slow release or general fertilizer once a year in early spring.
Pruning: Little pruning is required other than corrective pruning to remove the odd dead, damaged or crossing branch. Prune to keep in shape.
Category: Trees – Kwanzan Flowering Cherry tree near me – PRUNUS SERRULATA 'KWANZAN'