japanese maple crimson queen
Acer Palmatum 'Crimson Queen'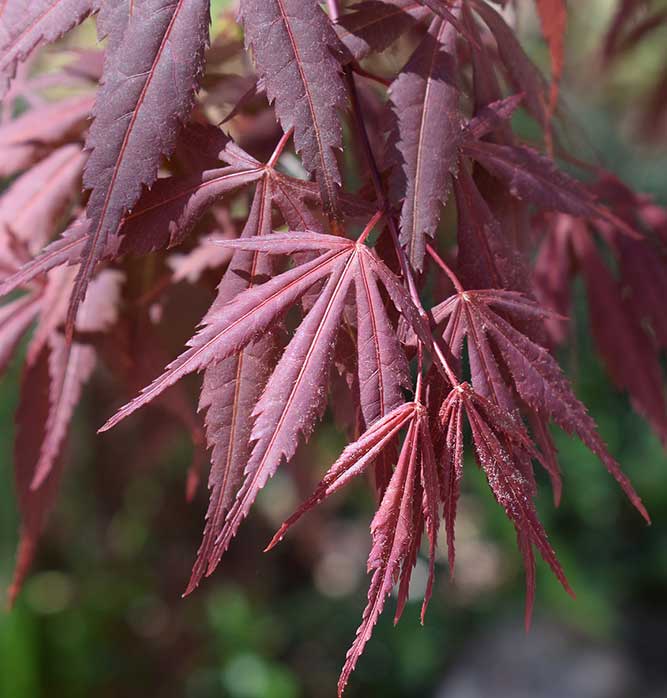 This dissectum variety has long palmate leaves. The deeply incised lobes are cut into the base of the leaf. These are commonly called laceleaf Japanese maple or cutleaf Japanese Maple. Crimson Queen is a popular variety maintaining its leaf color throughout the season. It has a beautiful spreading cascading branch structure.
Height: 8′ – 12′.
Width: 10′ – 12′
Exposure: Morning sun to part shade (protect from hot afternoon sun).
Fall Color: Crimson-orange-red.
Water: Water regularly in rich well drained soil. Use mulch for moisture retention. Do not let them dry out especially while the tree is being established.
Fertilizer: Use a slow release fertilizer. Be careful not to over-fertilize resulting in burned-out shriveled leaves.
Pruning: Prune lightly to shape, removing crossed and rubbing branches. Excessive pruning, especially in the summer heat, can damage the branches.
Category: Trees – Japanese Maple Crimson Queen near me – Acer Palmatum – Maple trees