irish moss
Sagina Subulata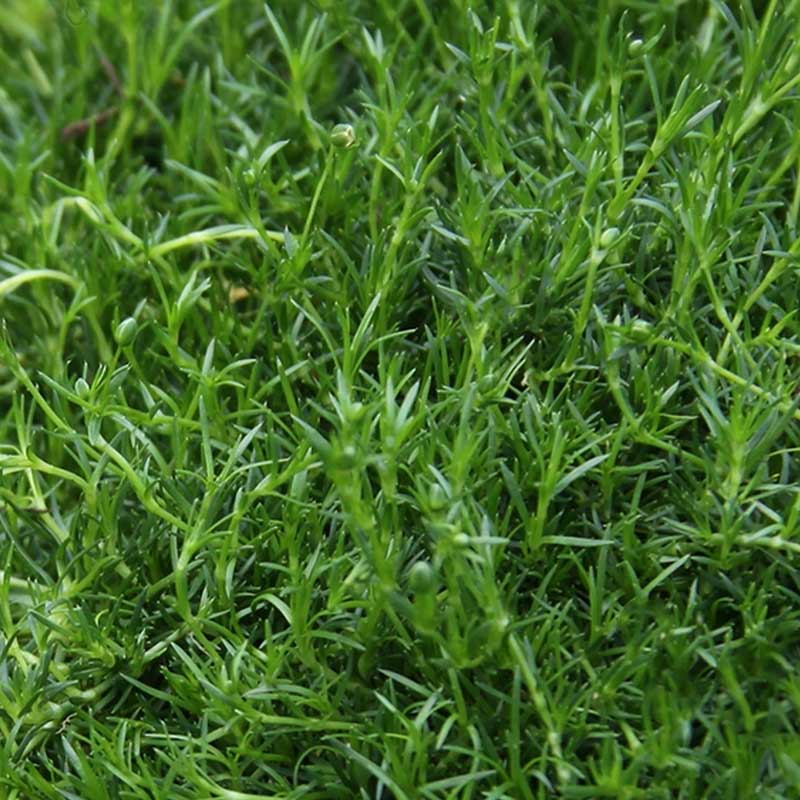 Irish Moss is a low growing spreading ground cover. It grows best in partly shaded conditions. It does not do well in wet, full shade locations, nor does it like extreme heat – morning sun or planted under a tall bright canopy would be ideal. These slow growing herbaceous perennials only get to about 2 inches tall, but spread widely.
Flowers in spring, summer.
Height: 2″
Width: Spreads widely over time.
Watering and soil: Moist well drained (essential), good quality soil. Over watering and soggy soil will result in brown spots.Light regular watering is best.
Exposure: Morning sun, dappled shade.
Category: Sun Perennials – Sun Plants – Sunny Plants – Irish Moss near me – Sagina Subulata