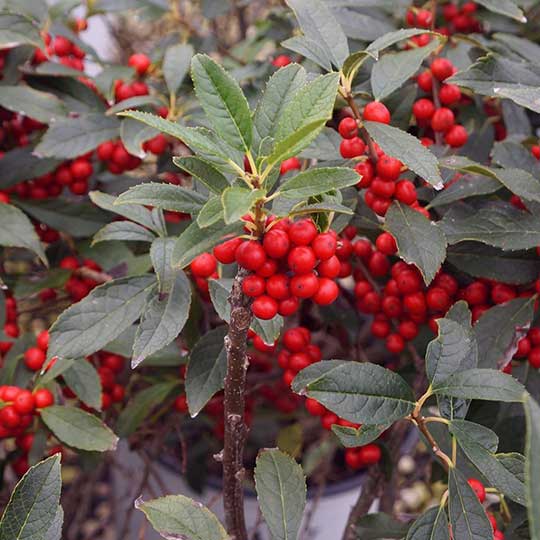 Winterberry holly is a deciduous shrub native to the eastern US. Their bright red berries last throughout winter into spring. They are dioecious, meaning there needs to be a male and female plant for pollination to produce berries. Winterberries are wetland plants and need a moist soil to thrive. A balanced 10-10-10 fertilizer can be applied in spring but is not necessary.
Height: 3′ – 4′
Width: 3′ – 4′
Watering and soil: Moist, wet soil.
Exposure: Sun to part shade (four hours sun minimum).
Varieties: Berry Poppin, Mr Poppin
Category: Sun Perennials – Sun Plants – Sunny Plants – Shrubs – Deciduous Shrubs – Winterberry near me – Ilex – Holly