hardy kiwi
Actinidia Arguta 'Prolific'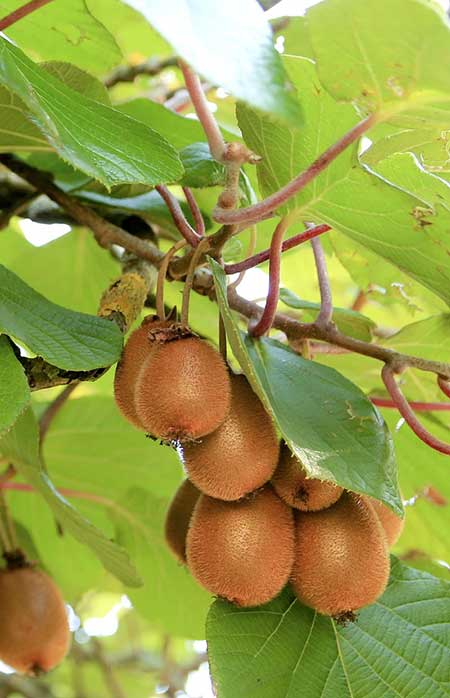 Hardy kiwi has large grape like vines that will need to be supported. This rapidly growing vine can spread between 10 and 20 feet per season and can quickly cover an arbor or a pergola. They also look great over a trellised gazebo.
Fruits will reach full size by mid-season and will fully ripen late in the growing season.
Height: 12′ – 20′
Width: 3′ – 5′
Exposure: Full sun to partial sun.
Watering and soil: Medium moist, well drained soil – loam or sand. Water well while establishing. They will perform best in an acid soil and could suffer deficiencies in alkaline rich soil. Supplement the soil with sulfur granules.
Fertilizer: Use a well balanced acidic fertilizer or slow release formula.
Pruning: Prune in summer to keep in shape.
For winter pruning, cut each stem back to 3 or 4 buds above the last fruited stems as flowers and fruits form on the prior seasons growth.
Category: Fruit Plants –  Hardy Kiwi near me – Actinidia Arguta Prolific