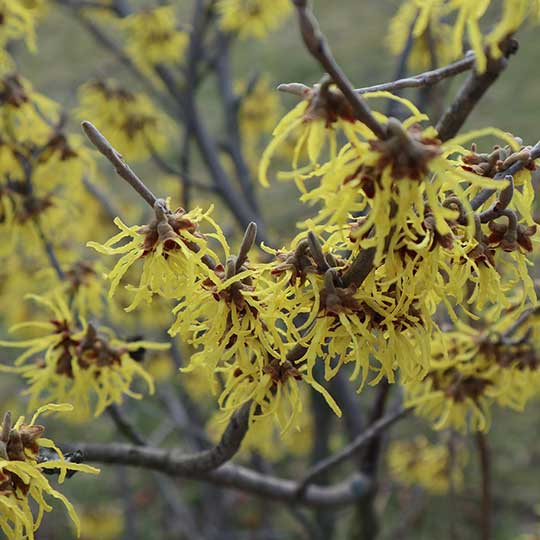 Witch Hazel is a low maintenance, hardy plant. The virginiana varieties flower in winter, which makes them particularly attractive for seasonal interest. The flowers are also fragrant. They do best in a well-drained moist loamy soil in full sunlight. A slow release fertilizer can be applied a couple of times during the summer.
Height: 8′ – 10′
Width: 8′ – 10′
Watering and soil: Moist, well drained.
Exposure: Full sun to part shade.
Varieties: Red
Category: Sun Perennials – Sun Plants – Sunny Plants – Shrubs – Deciduous Shrubs – Witch Hazel near me – Hamamelis