great blue lobelia
Lobelia Siphilitica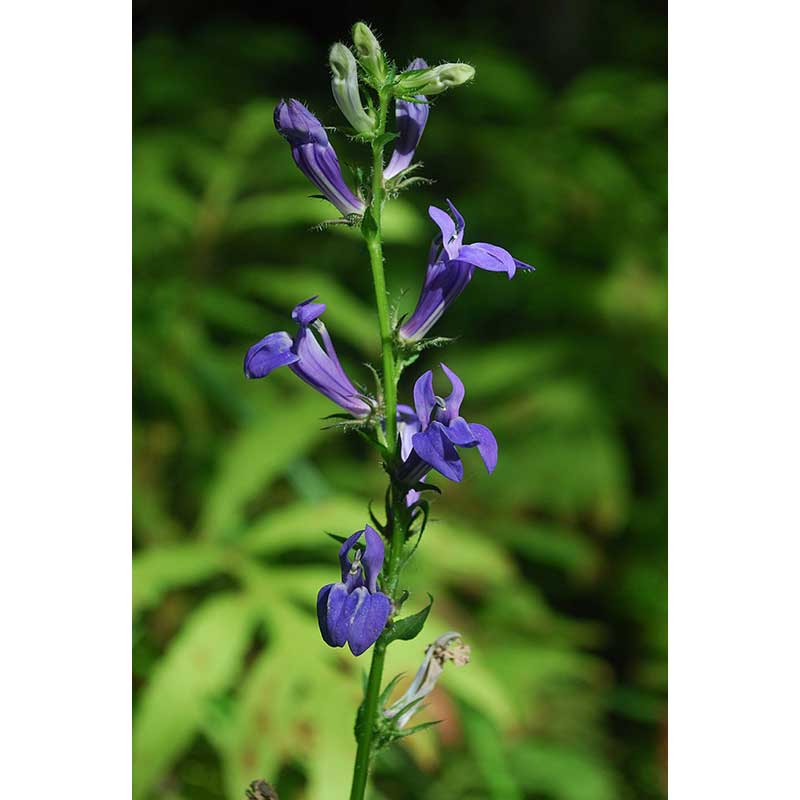 Great blue Lobelia are native perennials. The upright spikes of flowers last from late summer to fall. They are rich in nectar and attract pollinators and hummingbirds. These plants are extremely Hardy and require little care. Remove spent blooms to avoid undesired reseeding.
Flowers late summer to mid fall.
Height: 24″ – 36″
Width: 12″ – 24″
Watering and soil: Moist, average well drained soil.
Exposure: Full sun.
Image: Joshua Mayer, CC BY-SA 2.0, via Wikimedia Commons
Category: Sun Perennials – Sun Plants – Sunny Plants – Great Blue lobelia near me – Lobelia