gleditsia triacanthos 'skycole'
Gleditsia Triacanthos Honeylocust – Skyline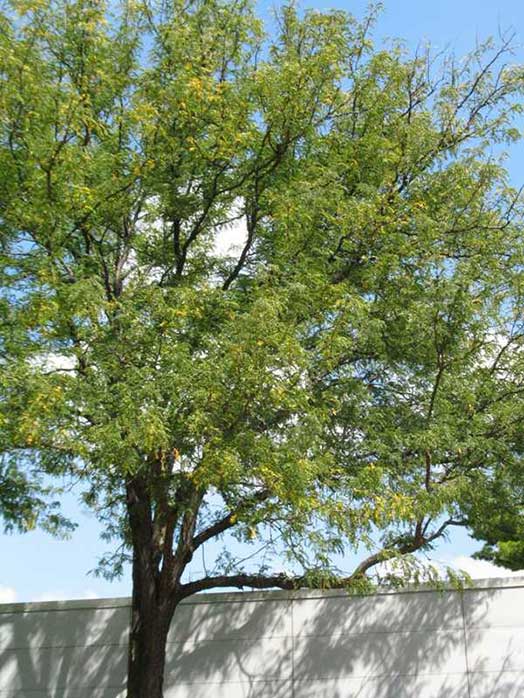 The Skyline honeylocust is a seedless, thornless Gleditsia variety. It has a broad pyramidal crown and develops a strong sturdy trunk. Their compound leaves are fine textured and fern-like providing light shade.
These trees are tough and tolerate a number of challenging urban conditions like drought, pollution, salt, compacted soil, and heat.
Height: 45′ – 50′
Width: 30′ – 35′
Exposure: Full sun.
Fruit / Flower: Insignificant.
Fall Color: Yellow.
Water: Regular weekly watering for the first year to establish the root system is important. A one hour slow trickle to saturate the roots works best.
Fertilizer: Use a general fertilizer like 10-10-10 once a year just before new growth. Mature trees do not need feeding.
Pruning: Mature honeylocust need little pruning except to remove dead branches and keep in shape, usually about every five years. As is the case with most tree pruning, remove branches that cross and rub against each other.
Category: Trees – Gleditsia Triacanthos Honeylocustnear me – Honeylocust Skyline – Honey locust