ginkgo biloba
Maidenhair Tree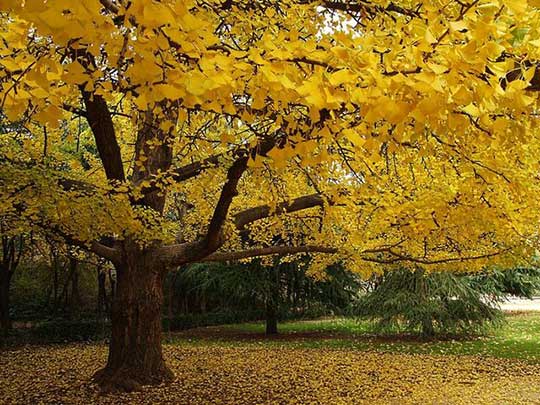 Ginkgo is an ancient tree species. They are dioecious and only male trees are sold as nursery stocks (the female seed balls have a pungent odor).
The shape of their fan like leaves gives rise to their common name maidenhair. Their fall color is exceptional. They are salt tolerant and drought tolerant when established. They prefer a well-drained sandy soil or loam but will also tolerate compacted soil.
They establish easily.
Height: 25′ – 50′
Width: 25′ – 35′
Exposure: Full sun.
Fruit / Flower: Tan seeds on female trees. Only male trees are sold as nursery stock.
Fall Color: Yellow.
Water: Regular watering for the first 2 years to establish the root system is important.
Fertilizer: Use a general fertilizer once a year just before new growth. Mature trees do not need feeding.
Pruning: Make sure the tree is dormant before pruning. The best time is in late fall, winter, or early spring. Ginkgo has tall, rounded canopies – any pruning is usually light to keep it in shape.
Category: Trees – Ginkgo near me – Maidenhair Tree – Ginkgo Biloba