bee blossom – wandflower
Gaura Lindheimeri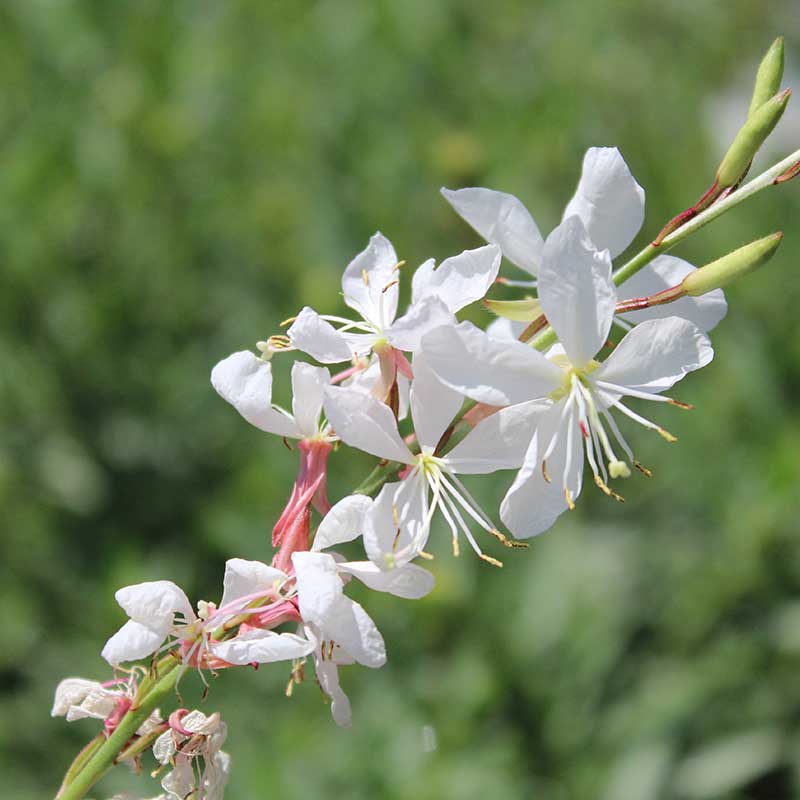 Gaura is a low maintenance perennial that has a long bloom time. Blooming starts in early summer and continues through the fall. They develop a long taproot which makes them drought tolerant and thrive in our hot summers.
They need full sun. They must have a well-drained soil. Wet winter soils in particular will kill them.
Height: 12″ – 24″
Width: 12″ – 24″
Watering and soil: Moist to establish, then dry well drained soil.
Exposure: Full sun.
Varieties: Little Janie, Whirling Butterfly.
Image: Gaura white
Category: Sun Perennials – Sun Plants – Sunny Plants – Gaura Lindheimeri near me – Bee Blossom