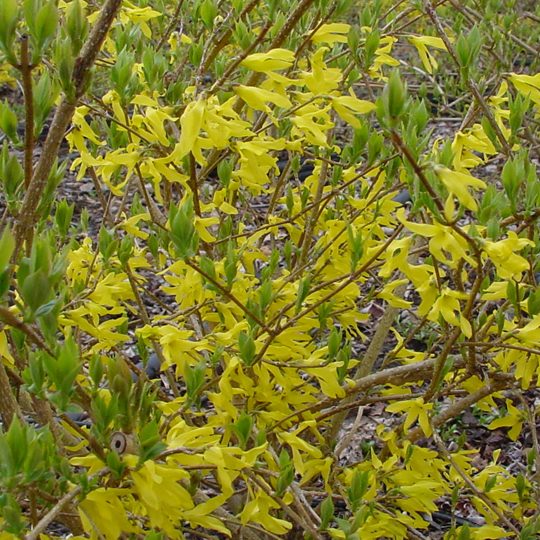 An arching, evergreen deciduous shrub that is commonly seen around the Chicagoland area. Few plants herald the onset of the coming summer like the proliferous early blooming yellow Forsythia blooms. In most gardens they are pruned as a hedge which negates their long arching stems. They are not fussy and grow fast.
Height: 4′ – 6′
Width: 4′ – 6′
Watering and soil: Moist, well drained. Dry tolerant.
Exposure: Full sun to part shade.
Varieties: New Hampshire Gold, Show Off
Category: Sun Perennials – Sun Plants – Sunny Plants – Shrubs – Deciduous Shrubs – Forsythia near me