false sunflower
Heliopsis Helianthoides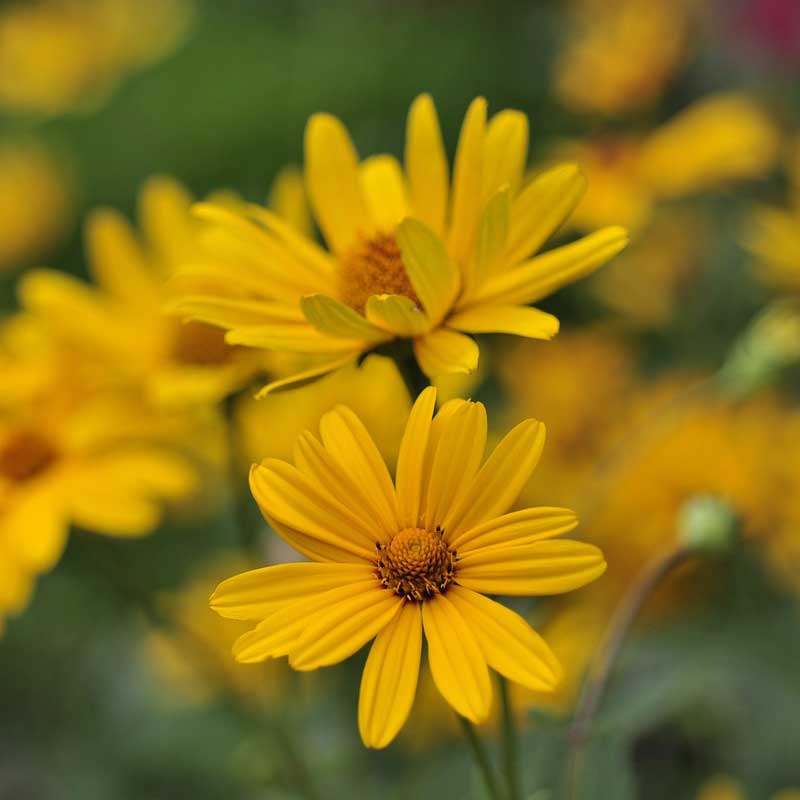 Although they look similar to the perennial sunflower, they are not the same, hence the common name false sunflower. Heliopsis an easy to grow native herbaceous perennial. Once planted, do not expect them to flower in their first year. To get the best blooms, plant them in full sun.
Flowers June through August (after the first year).
Height: 36″ – 72″
Width: 24″ – 36″
Watering and soil: Average to dry well drained soil. Tolerates poor soil types.
Exposure: Sun.
Varieties: Burning Hearts, Summer Sun, Sunstruck.
Image: False Sunflower.
Category: Sun Perennials – Sun Plants – Sunny Plants – False Sunflower near me – Heliopsis