dianthus
Dianthus Perennial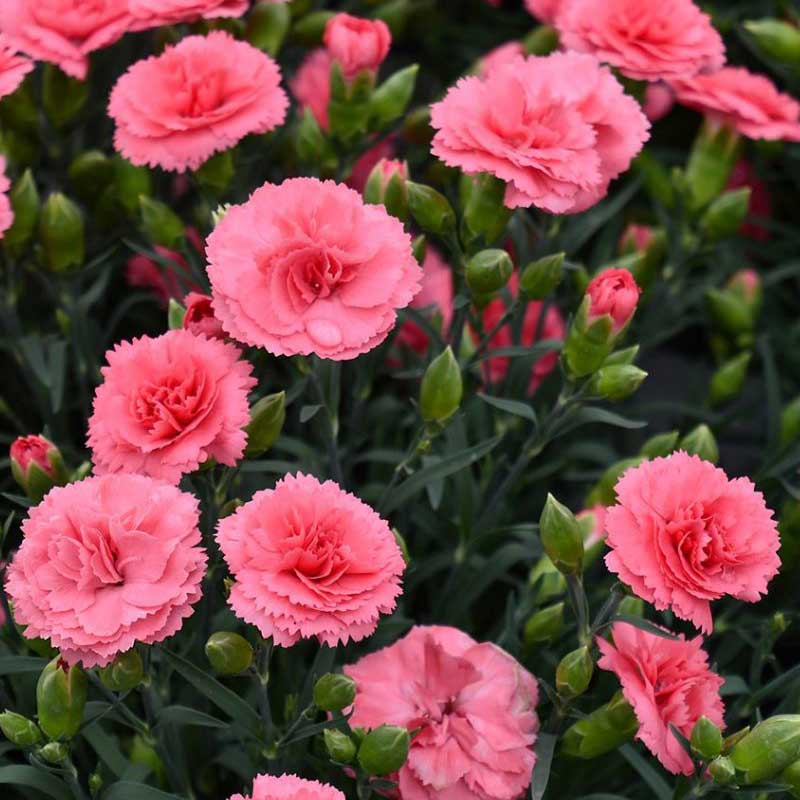 Dianthus perennials should not be confused with their annual counterparts. The perennials have grass like leaves, which are attractive even when they are not in bloom. When they do start to bloom from June through August, their masses of carnation flowers are truly spectacular. Use mass plantings to really create a statement.
Height: 8′ – 12′
Width: 12′ – 18′
Watering and soil: Moist well drained soil.
Exposure: Sun.
Varieties: Bath's Pink, Double Bubble, Firewitch, Goody Gumdrop, Kahori, Neon Star, Tiny Rubies.
Image: 'Classic Coral'
Category: Sun Perennials – Sun Plants – Sunny Plants – Dianthus near me