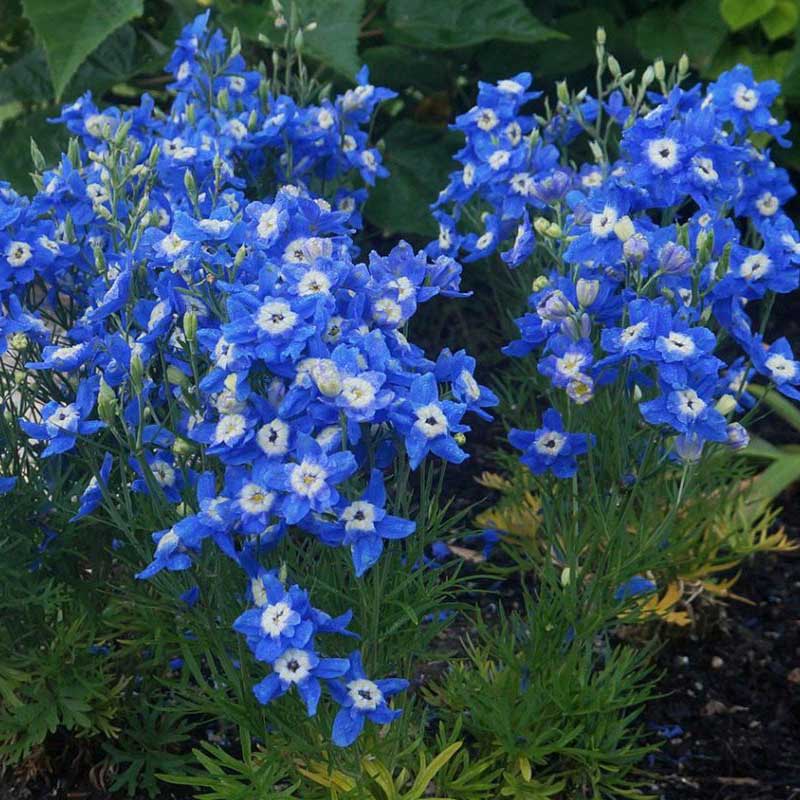 Delphiniums are herbaceous perennials. Tightly packed flowers, born on long stems, are unmistakable in the garden. They bloom in summer and fall. Long stemmed delphiniums will require staking to prevent falling and breaking. It is useful to plant them next to a fence and wall where they get some wind protection.
Flowers July through September.
Height: 8′ – 12′
Width: 8′ – 12′
Watering and soil: Moist well drained soil.
Exposure: Sun.
Varieties: Belladonna, Bellamosum, Black Night, Magic Mix, Summer Cloud.
Image: 'Summer Cloud'
Category: Sun Perennials – Sun Plants – Sunny Plants – Delphinium near me – Larkspur