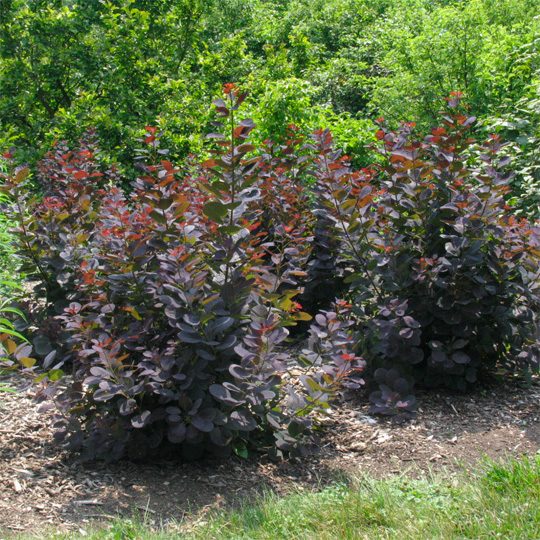 Smokebush is a larger deciduous shrub prized mainly for its beautiful leaf structure and color. They make excellent specimen plants especially in fall. Once established, they are drought tolerant requiring only an average soil. Plant them in full sun. Feed in spring with a nitrogen rich fertilizer to promote leaf growth.
Height: 8′ – 12′
Width: 8′ – 12′
Watering and soil: Moist at first, well drained.
Exposure: Full sun.
Varieties: Gold Spirit, Royal Purple, Winecraft Black.
Category: Sun Perennials – Sun Plants – Sunny Plants – Shrubs – Deciduous Shrubs – Smokebush near me – Cotinus