corkscrew willow
Salix Matsudana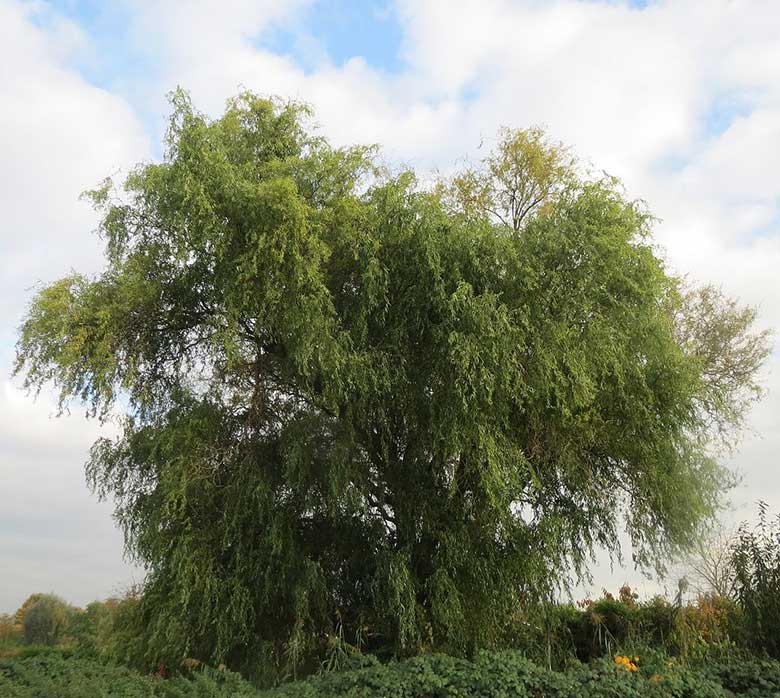 Corkscrew Willow as its common name suggests has contorted twisted branches and twigs. This gives it an interesting and attractive ornamental feature especially in winter. It's a medium sized, fast growing tree. Like many willows this tree does best in moist conditions – it will tolerate some drought as it matures. The branches grow at an acute angle to the trunk and then curve back to a more horizontal position.
Height: 25′ – 35′
Width: 15′ – 20′
Exposure: Full sun.
Fruit / Flower: Insignificant.
Fall Color: Insignificant.
Water: Moist well drained soil.
Image: AnRo0002, CC0, via Wikimedia Commons
Category: Trees – Corkscrew Willow near me – Salix Matsudana