cherry plum
Prunus Cerasifera 'Thundercloud'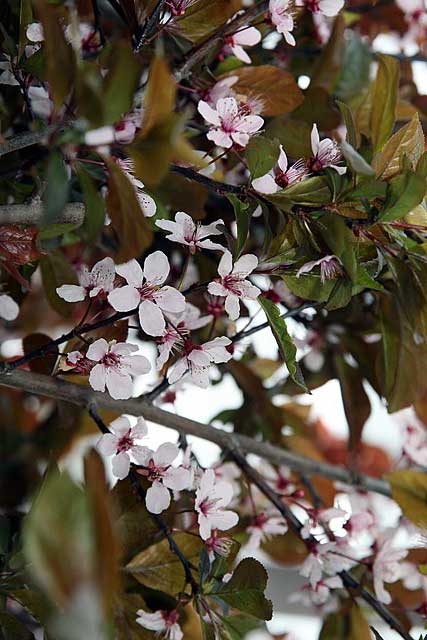 This popular landscape tree has a medium sized, upright growing habit. It has striking dark purple leaves. The white pale-pink fragrant flowers make a spectacular display in spring. Birds and wildlife love the small edible fruits. These trees are easy to grow in moist, well drained soils.
Height: 15′ – 20′
Width: 15′ – 20′
Exposure: Full sun.
Fruit / Flower: Plum/prune.
Fall Color: Crimson-red.
Water: Keep moist to establish (2 years). Plant in moderately fertile well-drained soil.
Fertilizer: Not a heavy feeder. Use a slow release fertilizer once a year to establish if desired.
Pruning: Prune after flowering to keep the tree vigorous and in shape.
Image: David J. Stang licensed under CC BY-SA 4.0
Category: Trees – Cherry Plum tree near me – Prunus cerasifera Thundercloud