cercis canadensis
Eastern Redbud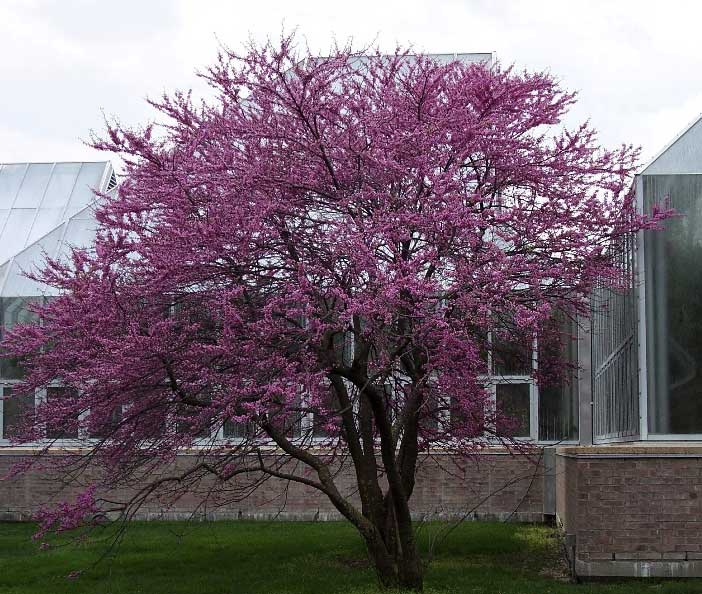 The eastern redbud is usually a multi stemmed vase shaped tree with a flattish top. They are shorter lived trees. They are one of the first to bloom in early spring, then producing beautiful large heart shaped leaves. The branches tend to break when exposed to high winds, so try and plant them in a more protected spot.
Height: 20′ – 25′
Width: 20′ – 25′
Exposure: Full sun to part shade.
Fruit / Flower: Legume.
Fall Color: Yellow.
Water: Moist well drained soil. Water regularly until established.
Fertilizer: Use a general fertilizer once a year in spring.
Pruning: Prune to shape as required.
Category: Trees – Eastern Redbud near me – Cercis Canadensis – Redbud trees – Red Bud