brachyscome
Swan River Daisy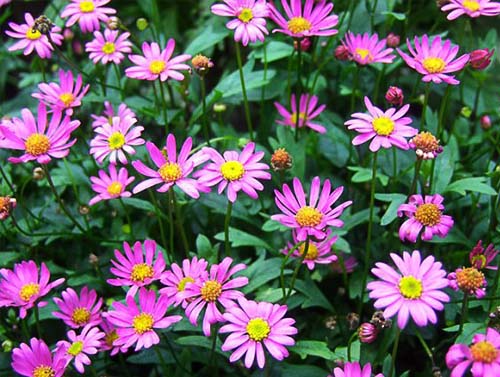 Brachyscome are cheerful daisies. They are easy to grow and bloom from summer right through fall. While the flowers are on the smaller side, they bloom abundantly. Typical of daisies, they perform best in full sun. Once they have been established water once a week.
Ideal for: Beds, containers, hanging baskets.
Colors: Fresco Purple, Radiant Magenta.
Height: 12″ – 18″
Spread: 12″ – 36″
Spacing: 8″ – 12″
Watering and soil: Average. Well drained soil.
Category: Sun Annuals – Sun Plants – Sunny Plants – Brachyscome near me – Swan River Daisy