JUNIPERUS SQUAMATA 'BLUE STAR'
Blue Star Juniper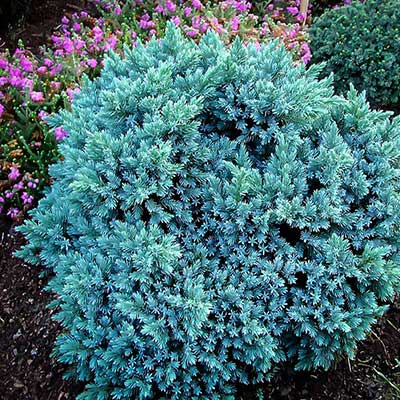 This ball shaped juniper has dense, silvery blue foliage. These small evergreens add interest for general garden use and look good in rock gardens too. They are full sunlight plants requiring little maintenance but must not sit in wet, saturated soil.
Requires little pruning, which is best done in late winter.
Height: 2′ – 3′
Width: 3′ – 4′
Watering and soil: Moist to establish.
Apply a balanced evergreen fertilizer in spring though not really needed.
Exposure: Full sun.
Category: Evergreens – Blue Star Juniper – Juniperus Squamata 'Blue Star'