blanket flower
Gaillardia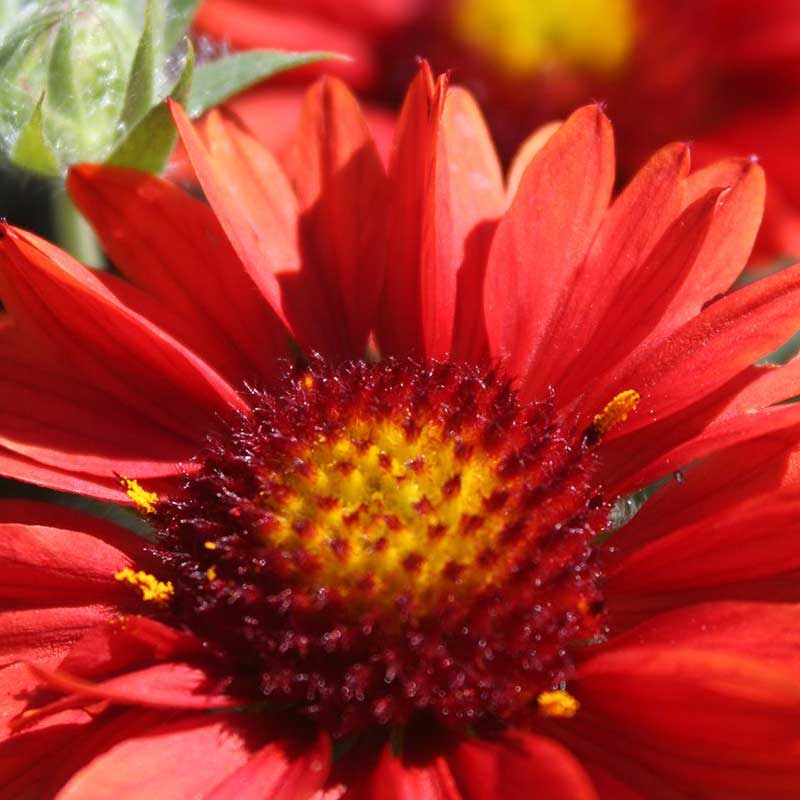 Blanket flower with their vivid daisy like flowers are short lived perennials. They spread and blanket an area hence their common name. If you want showy blossoms of yellow and red in your full sun, beds or pots, this is a good choice.
They like dry soil conditions and their bloom period from July through October are well suited to our hot summer months.
Height: 8″ – 12″
Width: 12″ – 18″
Watering and soil: Moist to establish, then dry poor quality soil.
Exposure: Full sun.
Varieties: Arizona Apricot, Arizona Red, Arizona Sun, Mesa Bright, Mesa Red.
Image: 'Arizona Red Shades'
Category: Sun Perennials – Sun Plants – Sunny Plants – Blanket Flower near me – Gaillardia