betula
Betula Whitespire Birch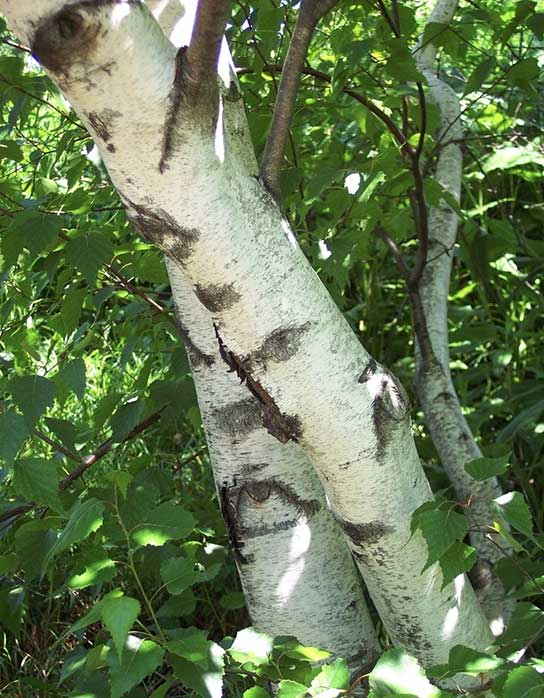 Whitespire is noted for its white bark and thin spreading branches. They are low maintenance trees and little pruning is needed. Prune in the dormant season when the sap is not running. This Birch is broadly pyramidal in shape.
Height: 30′ – 40′
Width: 15′ – 20′
Exposure: Full sun.
Fruit / Flower: Nutlett 1″2″ / catkins.
Fall Color: Yellow.
Water: This Whitespire variety tolerates heat, wind and drought. It does not like constantly wet soil (unlike the river Birch).
Fertilizer: Use a general fertilizer once a year just before new growth.
Pruning: Prune in late fall. Avoid early spring pruning while the sap is running. Prune lightly.
Category: Trees – Whitespire Birch near me – Betula Platyphylla – Birch